Tabs
Digital course concepts
Quick info
Teaching-learning scenarios are diverse, some are already traditional and established, others are emerging and developing. Three layers can be seen in which teaching and learning occur: a
temporal layer
(synchronous and asynchronous),
a local/spatial layer
(in physical presence or distance), and a
media layer
(analog/material and digital/virtual). Usually, in teaching-learning environments, the focal points of these layers are realized in different weights/proportions one after the other or simultaneously, resulting in teaching-learning scenarios.
Guiding questions in advance
When developing a course concept, the first question to be addressed is the objectives that are to be achieved and realized and the ways in which these objectives are to be achieved. In some circumstances, it may make sense to move away from traditional models. Some guiding questions can help with the decisions:
What is the focus of the course?
Should content be taught in synchronous time or is this done in a self-learning phase (cf. Flipped Classroom)?
Is much or little interaction intended? (If little interaction is intended, synchronous time can also be designed with a synchronous-hybrid scenario).
What rhythm of synchronous appointments is appropriate?
Active engagement with content, deepening of knowledge and practice
What should be done in individual work (asynchronous)?
What is covered in group work regardless of synchronous deadlines?
What is worked out in synchronous appointments?
Collaboration and exchange
Can a fluent collaboration be guaranteed, e.g. by choosing synchronous scenarios?
Is a hybrid-synchronous scenario appropriate or is presence only required or can all participants meet in a video conference?
What methods for collaboration and sharing are envisioned and what is needed to implement them?
How can work phases of the groups be optimally supported?
How can the organization of the event provide the best possible support? How can communication be optimally transparent?
How are synchronous appointments designed so that they optimally support the work in the groups - as plenary appointments or as "consultation appointments" for the individual groups? What contents do they have?
How much interaction should be implemented?
Should a high level of interaction be facilitated between faculty and students and among students?
With a high level of interaction (and depending on the group size as well as the intended methods), can all participants meet synchronously in the same room - i.e. all in presence on site or all in a video conference?
Is only a synchronous

hybrid

scenario possible in which a lot of interaction is to be realized? How can this technically very complex and methodologically demanding scenario be appropriately designed and implemented? 
What are the layers used for? (place, time, medium)
For which phase in your course is which setting appropriate? Is presence required on a synchronous date - is it also possible with a synchronous hybrid scenario? Or can everyone participate via video conference?
What should happen synchronously and what should happen asynchronously? Which methods are appropriate to secure and support the respective projects?
What should be offered digitally/virtually and what analog/materially? (These two "worlds" are becoming increasingly blurred by our everyday use of electronic media by means of mobile devices and perhaps need no longer be seen so much as opposites. Nevertheless, the question can be useful from a didactic-methodological point of view).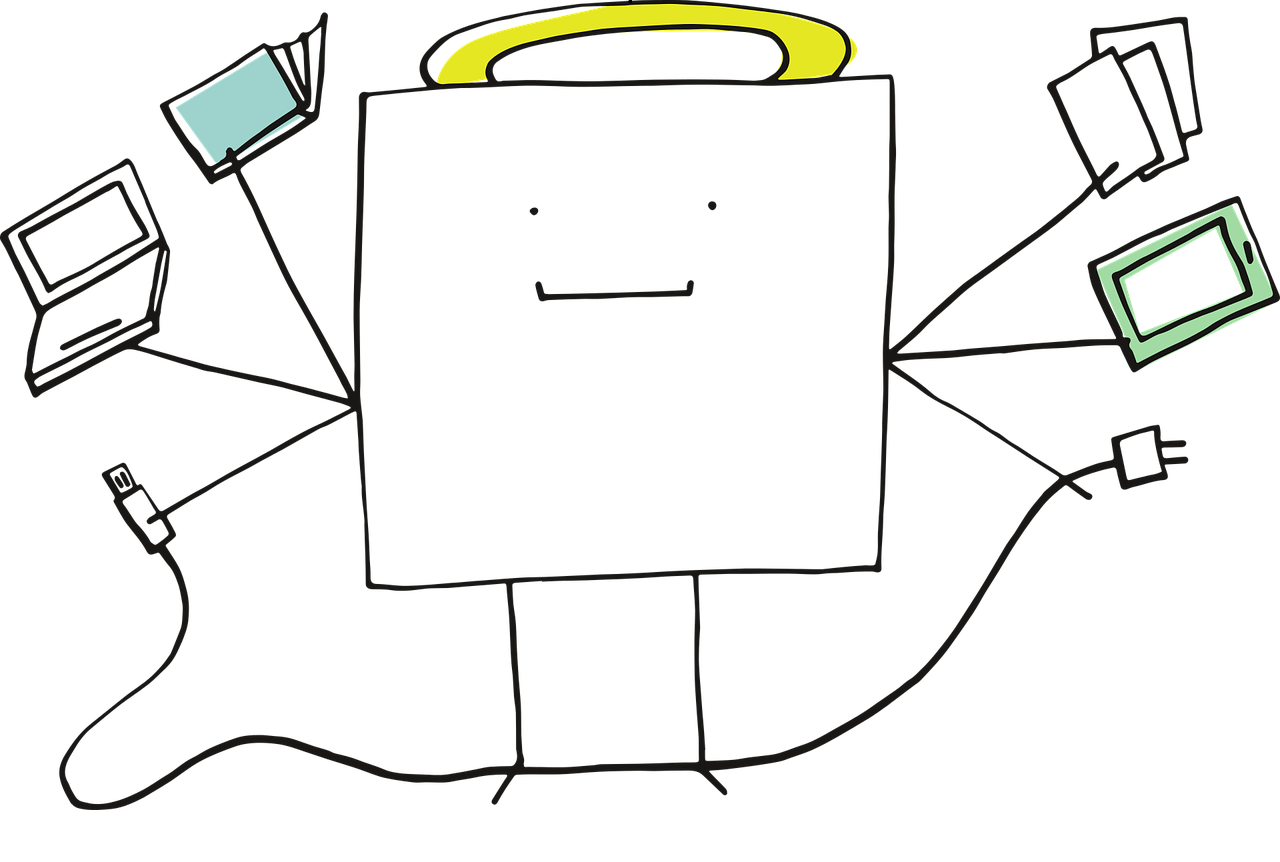 Digital settings: in person, online and/or hybrid? 
In addition to didactic considerations, framework conditions for teaching also play a role. Here, too, one should consider which settings are appropriate for which purpose and which framework conditions may also entail certain requirements. The following settings are not mutually exclusive; rather, they can also be combined.
Face-to-face event enriched with digital tools
Digital tools such as voting systems or digital bulletin boards are very well suited to activate students - for example, to initiate
interactions
or to create
communication occasions
. In addition, they can be used to learn about the learning status of students and to report back to them. Digital tools are also a valuable support on an organizational and
evaluative level in face-to-face events
, as they directly provide a (voting) result. For example, when it comes to agreeing on future procedures or to get
feedback
as a teacher.
Quick info
Focus: one session
Place: in person
Medium: digital (digital tools) (analog - blackboard)
Time: synchronous
Hybrid event that takes place simultaneously online and in presence in the lecture hall/seminar room
If one part of a synchronous course takes place in person and the other part via videoconference, this is referred to as a
synchronous hybrid teaching-learning setting
. As the
degree of interaction increases
, this scenario becomes more complex and thus more demanding in terms of planning and implementation.
When considering an entire semester, synchronous sessions can be embedded into a blended learning concept and/or a flipped classroom.
This scenario can also be useful for a situation where a weekly session is necessary but
not all students can or should be present
(pandemic, room too small, etc.) but regular face-to-face time should still be offered to all participants, then students can
alternate between attending face-to-face or online
via video conferencing.
In addition, synchronous time can be enriched with
digital tools
that work for online participants as well as for face-to-face participants. (
based on presence event enriched with digital tools)
Quick info
Focus: single session
Place: in person and distance
Medium: digital and analog
Time: synchronous
Technical term: hybrid teaching, synchronous hybrid setting
Mix of online and face-to-face teaching
A mixture of online and face-to-face teaching describes, first of all,
an alternation of synchronous face-to-face sessions and asynchronous self-learning phases
. The digital design and support of the self-learning phases is given central importance. To this end, carefully prepared learning materials are made available via the learning platforms. (Blended learning concept)
The actual content transfer can also take place in
self-learning phases
, which are of course very well prepared and accompanied (e.g. with texts; videos; leading questions; tasks completed in small groups; quizzes).
Synchronous sessions
are then reserved for
active interaction
such as discussions, answering open questions, clarifying what is not understood, discussing the meaning of what has been learned, practical application or exercises. Above all, this design is an alternative to those event formats in which the focus is on content delivery and in which synchronous time is used for content delivery and engagement with the content falls into the asynchronous self-learning phases. The conditions are "turned upside down" - hence the term
inverted or flipped classroom.
Relationship between blended learning and flipped/inverted classroom:
Inverted/Flipped Classroom is a blended learning format that focuses on shifting content delivery to self-learning phases in order to use the synchronous time for the actual interactive engagement with the material. Blended learning focuses on alternating between synchronous sessions and distinct digitally supported self-learning phases.
Quick info
Focus: one semester or one phase over a few weeks
Sychronous sessions
Place: presence
Medium: analog and digital
Time: synchronous
Asynchronous self-study phases
Place: distance
Medium: digital and analog
Time: asynchronous (or synchronous if learning groups are formed)
Technical terms: Blended learning, Inverted or Flipped Classroom
Online event without attendance components
There are essentially two cases to distinguish here:
It is an event with weekly
synchronous appointments, which are held completely online
- with a video conference. These appointments can be embedded in a
blended learning format
or in an
inverted or flipped classroom
. The synchronous appointments are enriched with
digital tools for activation
.
The other case is a
complete self-learning course without synchronous appointments
.
Communication with instructors can be ensured via a forum or chat
. It may be a pure self-learning course over an entire semester or a few weeks in a semester, with the extensive self-learning phase flanked by synchronous appointments.
A special case might be
project work
that extends over several weeks, with students working together in small groups on a project. This work can be effectively supported by digital tools.
Quick info
Focus: phase of several weeks or whole semester
Place: distance
Medium: digital
Time: asynchronous, synchronous
Technical terms: Blended Learning, Inverted or Flipped Classroom, Self-study course
Flexible course where students decide how to participate
This is a model in
which students choose how they participate in a course
. They can come to face-to-face sessions offered or participate in these
synchronous appointments
via
video conferencing
, or they can choose not to use synchronous appointments at all and learn
exclusively asynchronously
. However,
this model is very demanding
in terms of planning and implementation for teachers and is not without problems. This model is most conceivable for event formats in which
the focus is on content transfer
and interaction is not particularly important. Its use must be well considered. (
HyFlex
)
Quick info
Focus: single appointment, phase of several weeks, whole semester.
Place: presence, distance
Medium: analog, digital
Time: synchronous, asychronous
Technical term: HyFlex
Further information (only available in German):